Introducing Private Label Rights To This Brand New Content Package:
This Irresistible Content Unlocks
the Secrets of Mini Membership Sites
You'd love to help your tribe discover the value of creating a micro continuity membership site, a "mini membership" with a low monthly price tag. A small monthly price makes it easy for your community to keep saying, "Yes!" to your membership.
But there's so much material to cover that you could spend weeks researching and writing about it.
And you just don't have enough time to do that…
Good news! The content has
already been created for you.
It answers these burning questions:
Are You Ready to Start a Mini Membership?
How Much Money Can You Earn from a Mini Membership?
Why Do Some Memberships Fizzle?
Should You Partner for a Mini Membership?
Can You Put Your Membership Site on Autopilot?
You Can Brand This Content As Your Own
The advantage of using PLR content is that you can use it as-is (less work for you!) or add a few of your own experiences to customize it for your tribe.
Drive Traffic & Grow Your List
By Using These 3 Blog Posts
The Benefits of Creating Your Own Mini Membership (514 words)
Why Mini Memberships Are So Lucrative (505 words)
Are These Membership Myths Holding You Back? (508 words)
The Opt-In Copy Is Already Written
Growing your email list should be fast and painless. That's why along with your blog posts, you'll also get an opt-in page that's been created for you.
All you need to do is copy and paste the HTML into your WordPress website. Then simply add your sign up box so you can start (or keep) building your email list.
Be a Social Butterfly: Social Media
Posts & Graphics Are Included!
It's not enough to have great content if no one knows it exists. That's why I added 30 social text posts. Copy and paste them into your favorite social media scheduler and watch your traffic and engagement rates soar!
You'll also get 20 beautiful graphics abut mini memberships that you can brand with your website URL and post to Facebook, Twitter, or other sites.
All you have to do is download your images, add your logo, and start sharing. Plus, these come with the original PSD files included, so they're super easy to edit.
It could easily take you 2-3 weeks of research, writing, and designing to create this meaty package. But it's already been done for you, and this is content you'll be proud to put your name on!
Small Report Excerpt:
"Kate loved the idea of starting a mini membership. She did her research and worked hard to create an offer that her potential customers would find irresistible.
But she was afraid if she offered a membership with a small monthly fee, she'd be capping her future earnings.
Maybe you can relate to Kate's fears. You're terrified your membership will make clients stop valuing your work. But that's a short-sighted mistake.
The advantage of a mini membership is that it allows customers to enter your sales funnel at a low price point.
Before a customer is willing to invest in your $2,000 coaching program or your $1,500 branding package, they want to get a feel for your personality and the work you do. This makes memberships a low-risk way for customers to test drive your services.
Imagine if you owned a bakery where you created custom cakes. Your ingredients are the freshest. You have an excellent reputation. 
But you refuse to sell individual slices for fear that your customers won't buy a whole cake later on. Doing this keeps your customer base tiny and prevents potential clients from becoming paying clients.
Go ahead and tempt tasters with a small slice of what you can do. You never know who might decide to buy your most expensive cake based on just a few bites…"
What's Inside Your Content Package:
Simple to Download, Edit & Publish!
3,610 word Small Report: "The Secrets of Mini Memberships"
3 500+ word blog posts to drive traffic and gain subscribers
30 Social Blurbs to promote your blog posts
20 Beautiful Graphics for Social Media
eCover designed in both 3D and 2D
Complete Readymade Opt-In Page
Original Photoshop Files Included
Word DOC Files Included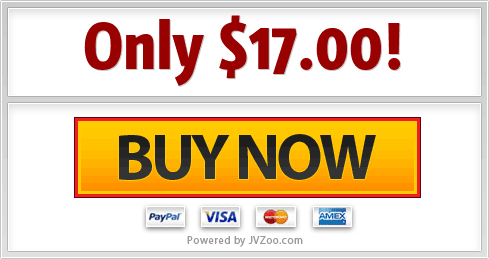 You'll love putting this content into action and supporting your community!
Avery Wilmer
Sparkle Content.com
Licensing Details
This content is being sold to you with a Private Label Rights License.
You may rewrite, add, remove and brand all elements as your own.
You may freely publish the content on your website, in your emails, newsletters, podcasts & videos.
You may bundle the content for sale or offer it in a membership site.
You may publish this package anywhere that allows PLR content – please note: some publishing platforms are not open to it.
Here's what your PLR License does not allow:
You may not pass along any Regifting, Reselling or Private Label rights to others.
You may not use my name on the content.
You may not pass the entire package on to others. (The editable Word docs & PhotoShop files, etc are for your use only.)
FTC Disclosure: I do not guarantee you will make money through your purchase of my products or any other item I promote. Your earning potential is up to you. 🙂